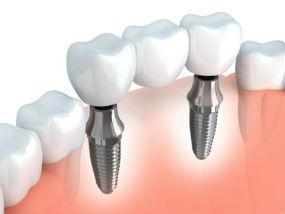 It's crucial to replace missing teeth to prevent the rest of your teeth from shifting. When your teeth move it can interfere with the alignment of your teeth causing an unstable bite and discomfort when chewing. Missing teeth even affect the shape of your face and may cause you to look older. Implants can offer a permanent solution to missing teeth if properly cared for.
Implants consist of two parts: the first part is the titanium body that takes the place of the missing root, and the second part is the porcelain crown that is cemented on top of the implant to look like a natural tooth. With periodontal treatment, your replacement tooth will look completely natural.
Implants can also supplement patients with partial removable dentures for a more natural looking smile. Implants can be used to anchor dentures, especially the lower dentures that tend to shift when a person is talking or chewing.
If you are interested in implants, or have questions, please contact our office or schedule an appointment.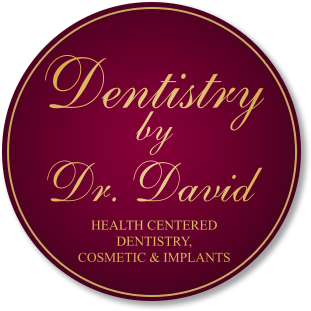 Exceptional dental care is a lot closer than you think.
Located in Bolton at the intersection of 495 and Rt. 117, easily accessible from MetroWest Boston.