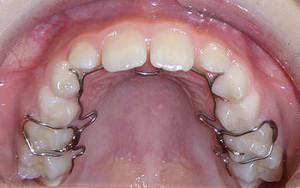 ALF (Advanced Light Force) is a non-traditional way to address the underlying causes for crooked teeth. ALF is a holistic orthodontic treatment oriented to the whole body.
ALF is more than just a way to create a beautiful smile; it is a preventive approach to improve your health. Using light flexible wires that are gentler to the cranium, ALF aims to develop the upper jaw and the midface forward — in most cases avoiding the extraction of permanent teeth.
Benefits include a beautiful smile, a well-developed face, minimized risk of TMJ problems, and improved airway health, reducing the risk for snoring and obstructive sleep apnea.
The width and position of the upper jaw determines how far forward the lower jaw can go. At age 4, the facial skeleton has reached 60% of its adult size; by age 12, 90% of growth has occurred. There is no reason to wait until 90% of growth has occurred. Teeth will come in crooked, and it is better to develop the jaws as young as possible — this will allow the space needed for permanent teeth.
Children get the most benefit out of orthodontic treatment if they start when their faces are still growing. This happens between the ages of 7 to 9, sometimes even earlier. Factors including locked up bones in the cranium, mouth breathing, tongue position, habits like thumb sucking, nutrition, posture, genetics — all these have an effect on how the face grows, the jaws form, and the teeth line up.
WHO BENEFITS FROM ALF ORTHODONTICS
Children in the early mixed dentition
Children with crossbites, and when there are no gaps between the primary front teeth
Buck teeth, underbites
Anyone that wants to improve tooth alignment
People with previous orthodontic treatment that included tooth extractions or headgear
People who experience TMJ problems
Mouth breathers
WHAT ARE THE CAUSES OF CROOKED TEETH
Low tongue posture and non-functional swallowing
Restricted airway and mouth breathing
Cranial strains, stresses and tensions in the head and neck area
Poor diet
ALF THERAPY, CRANIAL OSTEOPATHY AND OROFACIAL MYOLOGY
ALF orthodontics works best when done in combination with Cranial Osteopathy because it releases stress and tension throughout the body, including head tension.
Orofacial Myofunctional Therapy (OMT) can be described as the neuromuscular reeducation of the oral facial muscles. It promotes the stability of the mouth, jaws and closely related structures, called the stomatognathic system.
When the tongue is resting against the roof of the mouth, it enhances and creates stability for the jaw joint. The tongue is the best jaw joint stabilizer. Another function of the tongue is to protect the airway. If the tongue is habitually resting down and forward in the lower jaw, normal form and function is disrupted. This may happen with obstructed airways, restricted frenums, (fold of skin beneath the tongue), upper lip tie (upper lip is attached to upper gum) or excessive sucking of bottles, pacifiers, or fingers.
OMT specialists are trained to promote functional posture with behavior modification. The goals for the patient are to become aware of harmful habits, eliminate them and achieve nasal breathing, keeping lips properly sealed and chewing properly.
Learn More About ALF – Educational Resources
VIDEO
ALF Orthodontics
Dr. Nordstrom discusses the attributes of the ALF appliance.
Testimonial 22
"Everyone was very friendly and I have never been walked around a dentist's office before. Love the proper use of technology."
— Alison M.
Testimonial 5
"Everyone was extremely friendly and Dr. David was so helpful. She was able to correct a problem that no other dentist even acknowledged, so I was very happy!"
— Gisella B.
Testimonial 8
"Relaxed and friendly people. You guys are fabulousssssssss"
— Adrienne B.
Testimonial 3
"Loren was excellent as always, greeting me, helping me fill out medical history forms, and explaining financial options. Karen is a great hygenist and a very pleasant person to talk to during my cleaning."
— John B.
Testimonial 19
"Dr. David was throrough and is the nicest dentist I have met."
— Dan H.
Testimonial 7
"Lovely people that care about their clients."
— Patricia B.
Testimonial 15
"You guys are great with new moms. It is nice that I can bring my baby to the appointment."
— Margaret T.
Testimonial 10
"Everyone always makes me feel comfortable!"
— Claudette C.
Testimonial 6
"The girls at the front desk are the best, they are soo personable… You are very lucky to have them….I wouldn't change anything. Overall all is great, love the staff, they truly make your visit & got out of their way to help you.."
— Diane B.
Testimonial 12
"You guys are wonderful"
— Carol P.
Testimonial 1
"Everyone is so pleasant and upbeat. The entire office made me feel welcome. That goes a long way toward making the entire experience comfortable and less stressful. I noticed the staff attitude also made other clients more friendly towards one another."
— Anne C.
Testimonial 23
"My fears were not minimized but dealt with in a compassionate manner. I felt reassured and that my team would treat me respectfully and with kindness. They respect my fear and will help me cope with it."
— Ellenore P.
Testimonial 26
"I highly recommend Dr. David and her team to anyone who is contemplating having any type of dental procedure done, whether it be something very simple or preventative or the more advanced and extensive as I have experienced."
— Ronald B.
Testimonial 16
"Staff is very friendly, welcoming, and reassuring. A dental visit is not high on my list of fun things to do, but one at Dr. David's office is as pleasant as it can possibly be."
— Beverly P.
Testimonial 11
"Office staff ,hygienist, and dentist were all amazing"
— Barry N.
Testimonial 25
"I love the educational movies you have available and your courteous, educated staff."
— Stan S.
Testimonial 4
"K was great and very thorough, my daughter had a good experience with Alicia. This was a great first visit. The entire staff is very engaging and positive. It's obvious they enjoy what they do and are interested in the patients."
— Brigham B.
Testimonial 13
"The entire staff is outstanding. I always feel like I'm getting together with friends when I go there."
— Teresa C.
Testimonial 2
"I really enjoyed the way I was greeted and the time that was taken to show me around the office. Thank you for making me feel at home."
— Joan A.
Testimonial 20
"Always great attitude from all your staff."
— Hazel H.
Testimonial 9
"Everyone in this office is very friendly and professional, I love it there. Keep up the good work."
— Kirenia C.
Testimonial 17
"I really enjoyed the way I was greeted and the time that was taken to show me around the office. Thank you for making me feel at home."
— Joan A.
Testimonial 14
"The entire staff was pleasant to speak with. The office was clean and bright with flowers."
— Mark T.
Testimonial 21
"You know I hate getting my teeth cleaned, etc. But, your office understands and allows me to joke, laugh and relax. That's why I come back."
— Jayne M.
Testimonial 18
"I will look forward to returning! I had the feeling that everyone was pleased to see me and admire the efficient yet relaxed manner in which my appointments were conducted. The environment was peaceful and everyone was very accommodating. Thanks for a really good experience."
— Anne C.
Testimonial 24
"I am always greeted with a smile and treated more like a family member than a customer. Your personal service is outstanding."
— Carol R.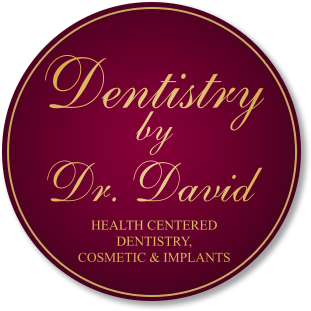 Exceptional dental care is a lot closer than you think.
Located in Bolton at the intersection of 495 and Rt. 117, easily accessible from MetroWest Boston.