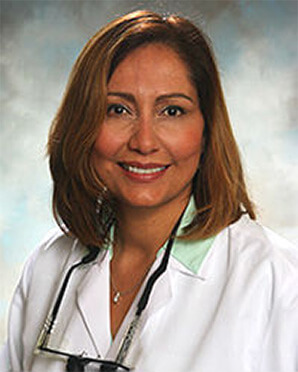 Professional Affiliations
Amparo M. David, D.M.D.
HOLISTIC Dentist
Dr. Amparo M. David and her staff are extremely committed to understanding the unique needs of each of her patients, and strive for perfection with each of them. She takes great pride in providing the best that dentistry has to offer and continues to hone her skills formally to provide an expertise unsurpassed in Massachusetts.
Dr. David's philosophy is to treat a person's overall dental health rather than focusing on only the specific symptoms that her patients present. With every new patient, Dr. David dedicates part of her day to meet with them one-on-one to share her philosophy of comprehensive dentistry while ensuring that she understands what is important to them. She also enjoys this time to get to know more about her patients and encourage them to take an active role in their overall dental health.
Education and Experience
Dr. David received her Doctorate of Dental Medicine from the Goldman School of Dental Medicine at Boston University in 1999, where she graduated with honors. She completed a mini-residency in Temporal Mandibular Disorders at the Tufts School of Dental Medicine, and has completed courses of the Seattle Institute for Advanced Dental Studies. Dr. David continues to pursue her fellowship in the Academy of General Dentistry (FAGD).
Dr. David is a graduate both of the prestigious Dawson Center for Aesthetics in St. Petersburg, FL and the Spear Institute of Advanced Dental Education, where she is currently a member of the faculty and spends several weeks a year working with dentists from around the country. She has a specific interest in changing lives through her thorough understanding of cosmetic dentistry and works with many patients to provide them the smile they have always wanted. Dr. David continues to serve as an advisor to other local dentists on specific cosmetic cases and actually receives referrals from colleagues. Additionally, she participates in several local study groups with colleagues to collectively share ideas and approaches to challenging cases.
Continuing Education
In an unending effort to remain at the forefront of advances in dentistry, Dr. David has completed a residency in dental sleep medicine and sleep apnea through the American Academy of Dental Sleep Medicine, and has been able to assist some of her patients with this common problem. To further hone her understanding of this common problem, she is completing additional residencies through the American Orthodontics Society and the American Academy of Craniofacial pain.
Dr. David has achieved Diplomate status in the prestigious American Academy of Craniofacial Pain, the American Academy of Craniofacial Dental Sleep Medicine, the American Academy of Dental Sleep Medicine, and the American College of Integrative Medicine and Dentistry, and is one of 200 Diplomates in the country.
In an ongoing effort to stay at the forefront of Dentistry, our office is also part of TMJ & Sleep Therapy International — We are the TMJ & Sleep Therapy Centre of New England.
Dr. David has been married to her husband Bill for 15 years. They have a son, Nicholas and a daughter Sofia who keep the whole family very busy attending their various sporting events throughout the year!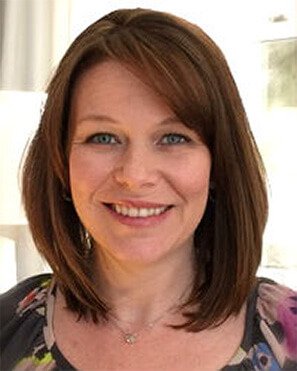 April Alford, D.D.S.
Endodontist
Dr. April Alford grew up in southern California. She knew at a very young age that she wanted to be a dentist. Growing up she worked for her pediatric dentist after school and on weekends. She continued to work as a dental assistant through-out her undergraduate studies. She discovered endodontics while working as an assistant for an Endodontist in Santa Barbara, California.
Upon graduating from Westmont College she immediately entered dental school at the University of Southern California. While there she continued to enjoy and excel in the field of endodontics. It was an easy decision for her to pursue specialization. And in June of 2005 she packed up and moved to Boston to attend the Boston University Henry M. Goldman School of Graduate Dentistry and received her certificate for Advanced Graduate Study in Endodontics. Though she has completed her official education she is a student for life, continuing to take advanced courses.
In an effort to be able to provide the best and most comprehensive care possible Dr. Alford is looking forward to completing an advanced residency in implant dentistry.Dr. Alford is an active member of the American Association of Endodontics and volunteers on the resident and new practitioner committee. In June of 2007 she succeeded in passing part I of III of the American Board of Endodontists. She is continuing to work toward passing the other two sections to obtain Diplomat status as an endodontist.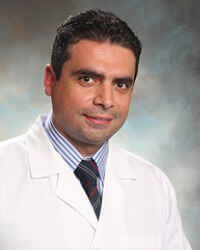 Gabriel Boustani, D.M.D.
Board Certified Periodontist
Dr. Gabriel Boustani attended Boston University Goldman School of Dental Medicine, earning his Doctorate of Dental Medicine degree graduating with honors, his Certificate of Advanced Graduate Study in Periodontology, as well as a Masters of Science in Dentistry.
In 2008, Dr. Boustani became a Diplomate of the American Board of Periodontology, a designation appointed to those who make significant achievements beyond the mandatory educational requirements of the specialty.
Since 2001, Dr. Boustani's practice has been limited to Periodontics, which focuses on the diagnosis, prevention, and treatment of periodontal disease as well as implant dentistry. His professional affiliations include memberships in the American Dental Association, the Massachusetts Dental Association, the American Academy of Periodontology, and the Academy of Osseointegration.
Dr. Boustani practices at several dental offices in the Boston area. His interest in dental education has resulted in him taking extensive continuing education around the world.
Anas Alhossin, D.M.D.
Dentist
Dr. Anas Alhossin is a graduate of the Boston University Advanced Dental Program. After graduation, Dr Alhossin completed a Postgraduate Program in Contemporary & Esthetic Dentistry at University of Minnesota School of Dentistry. He has an undergraduate degree from International University of Science and Technology in Damascus.
Dr. Alhossin is passionate about his profession and strives to help patients with dental anxiety to relax during treatments. Dr. Anas Alhossin specialties include aesthetic and cosmetic dentistry, bridges and crowns, dental implants, Invisalign aligners, veneers and dentures.
In his free time, Dr. Anas Alhossin enjoys playing soccer and spending time with his family. Dr. Anas Alhossin and his family reside in Billerica and are looking forward to "putting down roots" and being able to provide the best that dentistry has to offer to our outstanding community!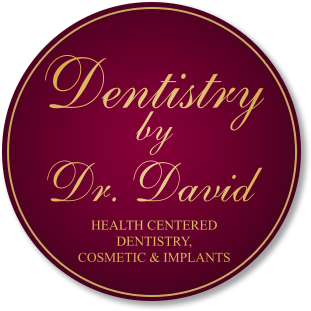 Exceptional dental care is a lot closer than you think.
Located in Bolton at the intersection of 495 and Rt. 117, easily accessible from MetroWest Boston.