Invisalign® Clear Braces Cost
You might be wondering, "How much does Invisalign cost?"
Invisalign has never cost less than today, plus we have easy affordable financing at our office.
You may have been searching for the "best Invisalign dentist." We aren't at liberty to say so, but you may have found it here. Schedule Your FREE Invisalign consultation with Dentistry by Dr. David, with several trusted and experienced Invisalign dentists. Our dentists will answer all your questions, and our front desk team will set you up for easy affordable financing. Our dentists will help you decide whether Invisalign or Candid Clear aligners are best for you.
Dr. David or Dr. Anas will guide you through your FREE Invisalign consultation and answer all your questions.
At your FREE consultation appointment, we will assess your Invisalign price estimate for your specific case and learn how low your financed monthly payment will be. You will have all the information you need to decide if you want to have a world-class amazing smile for the rest of your life.
Average Invisalign Cost
Are you wondering if you can afford the Invisalign cost? The answer is Yes. The cost of Invisalign and Candid has never been cheaper. We have easy approved financing for most people. The cost will most-likely be around $130 a month, a very low price for a lifetime of amazing smiles.
Don't let worries about Invisalign costs stop you from getting the amazing smile of your dreams. Our smile team will work tirelessly to make this easily affordable for you.
Below is a list of what we will discover in your FREE Invisalign consultation.
The Complexity of Your Specific Smile: Your exact Invisalign cost will depend on how much movement your smile needs. If your smile needs just a little work, your cost of Invisalign is usually cheaper than if it requires a lot of work. Examples of more complicated cases include really crowded teeth, an underbite, an overbite, or a crossbite. Don't worry if your case is more on the complex side. We can get you a beautiful amazing smile at a price you can afford.
Treatment Length: The cost of Invisalign can be affected by treatment planning and how long your specific case takes. Moving your teeth to the desired position may take longer, and sometimes it takes less. The treatment length depends on the treatment's complexity in your specific case.
Location: We have some of the lowest Invisalign treatment prices in Massachusetts.
Many factors can affect your Invisalign cost; it's not possible to give an exact price without a FREE consultation. The best thing to do is schedule your FREE consultation at Dentistry by Dr. David. That way, we can discuss your specific needs, treatment planning, and any concerns you may have.
You do not have to worry about Invisalign costs. We have easy affordable financing options available for you. Our goal is to make sure you can get the amazing smile you've always wanted, giving you the best Invisalign price without having to worry about your finances.
Okay, I can afford Invisalign. How does it work?
When it comes to straightening your teeth, you have a few primary treatment options: traditional metal braces, lingual braces, or Invisalign. While both methods can give you amazing results, there are several reasons why Invisalign is probably your best choice.
Aesthetics: Invisalign aligners are almost invisible. Nobody will know you are giving yourself a new amazing smile.
Comfort: Invisalign aligners are smooth and don't cause discomfort or irritation.
Removability: You can remove them easily. It allows eating, brushing, and flossing with ease.
Convenience: With Invisalign, you need to visit your dentist less often, and it saves you time and effort.
Predictable Results: Invisalign uses 3D computer technology to show you what your new amazing charismatic smile can look like before you even get started with your Invisalign orthodontic treatment.
Safety: Invisalign is safe. It doesn't use metal brackets or wires like traditional or ceramic braces.
Some people ask us questions like, "Is Invisalign cheaper than braces?" The answer is YES. The overall cost of your Invisalign treatment is almost always less than traditional braces. Even though Invisalign uses advanced technology and custom aligners, Invisalign price is usually substantially lower than traditional metal braces.
Now Imagine if you have to choose between Invisalign and traditional metal braces. Which one will you choose? You will choose the option that will provide you with the best benefits at a lower treatment cost, and Invisalign is that option.
With our easy affordable financing option, you can have an amazing Hollywood smile without worrying about your finances.
Schedule your FREE Invisalign consultation at Dentistry by Dr. David. Our expert Invisalign smile team will help you determine the best treatment option for your specific needs.
Invisalign Cost vs Candid Cost
Invisalign and Candid both offer similar treatment methods, but the key difference is how often you need to come into the dental office. Candid clear aligners are usually a little bit cheaper, but Invisalign will offer you more ongoing support and advice throughout your orthodontic treatment. While using Invisalign, with your regular dental visits, you can be confident that your aligners are working perfectly and that you are getting the amazing, charismatic smile of your dreams. While using Invisalign, you will benefit from personalized attention, real-time adjustments, and a customized treatment plan created for your unique smile. Investing in Invisalign means investing in your confidence and happiness. Remember, Invisalign will give you a lifetime of happy, amazing smiles. Candid's advantage is that you can snap a picture of your smile from wherever you are and send it through an app from your phone. Choosing Candid means fewer trips to the dentist, more convenience, and you saving money.
Invisalign Clear Braces Payment Options
If you are still worried about the cost of Invisalign, we have a few tips and tricks for making Invisalign treatment more affordable for you. You may be able to use your health or dental insurance benefits, your Health Savings Account (HSA), or your Flexible Spending Account (FSA) to pay for your orthodontic treatment cost. Also, we can create an affordable monthly payment plan for you. We want to make Invisalign easily affordable for everyone. The Invisalign cost should not get in the way of getting the amazing smile you deserve. With our easy affordable financing, some of our plans have an 85% approval rate. Whether you choose Invisalign or Candid, there is no reason the treatment costs should deter you from taking this opportunity to get you the smile of your dreams. Schedule your FREE Invisalign consultation NOW. We can create a custom plan just for you that can fit your budget. Begin your journey to an amazing, confident smile now.
Insurance
Your health or dental insurance plan may cover part or all of your cost of Invisalign treatment! Did you know your health or dental insurance might cover the cost of your Invisalign treatment? While you might think Invisalign is merely a cosmetic orthodontic treatment, it can have several significant health benefits. In other words, this means that in some situations, your insurance will cover it! Crooked or crowded teeth can be very difficult to clean properly. It can increase the risk of decay and cavities. Gaps between your teeth can also lead to more shifting and can increase misalignment. Also, bite misalignment can cause jaw issues. All of these issues mean that you should not ignore the possibility that your health or dental insurance might cover some or all of your Invisalign cost. Take the first step toward a confident, charismatic smile NOW.
Use an FSA or HSA To Pay For Your Invisalign Cost
Did you know that you can use your FSA or HSA to pay for Invisalign treatment? FSA stands for Flexible Spending Account. HSA stands for Health Savings Account. These accounts let you save money on your Invisalign cost while not paying taxes on it, and you can use the funds for medical expenses, including orthodontic treatments like Invisalign. By utilizing your FSA or HSA, you can make your investment in an amazing new smile more affordable while maximizing your tax savings. Using your FSA or HSA will make Invisalign's price more affordable and save you money on your beautiful new smile. We believe that concerns about finance should never stop you from achieving confidence with the amazing new smile of your dreams.
Invest In Your Future With Invisalign or Candid Clear Aligners
Investing in Invisalign is more than just investing in an aesthetically pleasing new smile. It's a decision to enhance your overall well-being. A well-aligned smile can boost your self-confidence and improve your relationships with others. It allows you to present your best self confidently to the world. There are many mental health benefits associated with improved confidence and a beautiful smile. An amazing smile can positively affect your social and professional life. Invisalign and Candid offer real value and many long-term benefits. Clear aligners are not just about achieving a perfect smile, but investing in yourself, your health, and your future. Remember, you can't put a price tag on your self-confidence or on the impact that a radiant smile will have on your quality of life. Schedule Your FREE Invisalign Consultation NOW!
A FREE consultation at Dentistry by Dr. David will help you understand how great your amazing new smile can be. At this time, we will also give you an estimate of your Invisalign cost. Call Dentistry by Dr. David at (978) 779-2888 to schedule a FREE Invisalign consultation to unlock the beauty of what an amazing charismatic new smile can give you NOW!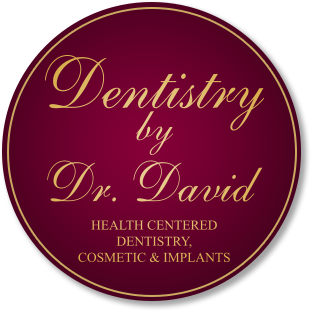 Exceptional dental care is a lot closer than you think.
Located in Bolton at the intersection of 495 and Rt. 117, easily accessible from MetroWest Boston.