How Invisalign® Invisible Braces Work

In recent years, companies like Invisalign and Candid have changed the way people straighten their teeth. Invisible braces sound amazing, but how do they work? What's the difference between Candid or Invisalign vs. braces?
Instead of bonding metal brackets to your teeth and using wires to put pressure on your teeth, Invisalign clear aligners are retainer-like trays that shift your teeth without the unsightly metal. Our team at Dentistry by Dr. David can explain this process to you in detail when you come in for a consultation, or read more about the process below.
The Clear Braces Process
If you're thinking about straightening your teeth, you might be wondering, how does Invisalign work? The process is very simple. First, you'll visit your dentist for a treatment plan. Then you'll get your aligners, start using them, and switch them out every week or so as needed. Once you're done, you'll have a beautiful new smile! Schedule your consultation now to get started.
Step One: Design Treatment Plan
At Dentistry by Dr. David, we want you to look and feel your best. At your Invisalign consultation, we'll ask you about what you want from your treatment and design your treatment plan to work for your needs, desires, schedule, and budget.
Invisalign clear braces use digital imaging technology to get a 3D scan of your teeth. This replaces the need for messy and uncomfortable impressions. Your dentist will use this scan to craft custom aligners made specifically for you.
You'll also be able to see a digital mockup of what your teeth will look like after your treatment, so you'll know exactly what you're working toward.
Step Two: Receive Your Custom Aligners and Get Started
After your consultation, your dentist will create your custom aligners. When they're finished, you'll start your treatment.
You will wear your aligners for most of the day, taking them out only to eat and brush your teeth. This ensures that your teeth will maintain their movement. These aligners are completely clear, so while you'll wear them regularly, most people won't notice them!
Step Three: Change Your Aligners as Needed
As your teeth move, you will receive different aligners. You'll check in regularly with your dentist, who will make sure your treatment is on track. Most Invisalign patients' treatment takes twenty to thirty sets of trays.
For Candid aligners, you'll track these aligner changes yourself, and you'll only need to virtually check in with Dr. David if you have any problems.
Step Four: Start Sharing Your Stunning Smile!
When your treatment is done, you'll have a beautiful, brand-new smile. You can grin with confidence and show off your newly straight teeth wherever and whenever you want.
How Long Does Invisalign or Candid Take?
Every person's situation is different, so your treatment will depend on your unique needs. At your consultation, your dentist will be able to give you an estimate of how long your treatment will take.
On average, it takes less than two years for patients to see beautiful results.
Wearing your aligners regularly will ensure that your treatment time stays on track. Wearing your Invisalign or Candid aligners less than 22 hours a day will mean that your treatment will take longer, so make sure to wear them anytime you're not eating or brushing your teeth. Their clear nature will make it so they won't stand out even in pictures!
Will Clear Braces Work For Me?
Invisalign and Candid work for many people. However, there are some situations where clear aligners might not be as effective.
You have previous dental work that doesn't allow your teeth to move. If you have dental implants or dental bridges, your teeth will not be able to move properly. You may need to consider veneers or other orthodontic methods.
Your teeth are too rotated. Invisalign can fix rotated teeth, but if your teeth are extremely rotated, Invisalign will not be as effective.
Your teeth are too short or misshapen. While Invisalign can move your teeth, it can't fix tooth shape. Sometimes the reason your teeth look crooked is because they are oddly shaped, and Invisalign will not work in this case.
You have large gaps between your teeth. Invisalign can fix many gaps between your teeth. However, occasionally, the gaps between your teeth are too big, and Invisalign won't work very well.
At your Invisalign consultation, our dental team will evaluate your teeth and mouth. We'll look for anything that might make your Invisalign or Candid clear aligner treatment less effective, so if they clear you for clear aligner treatment, you don't have to worry. If Dr. David finds something that means Invisalign or Candid treatment won't work, we'll recommend other options.
Ready To Get Started? Call (978) 779-2888 Today!
If you're tired of crooked teeth and a misaligned bite, call Dentistry by Dr. David today. We can help you get a treatment plan that is simple, easy, and effective, so you can stop worrying about crooked teeth and start smiling with confidence.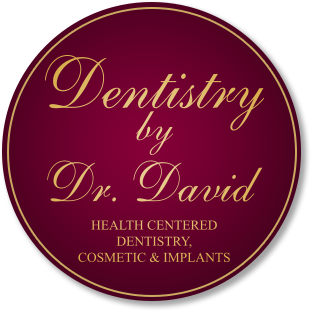 Exceptional dental care is a lot closer than you think.
Located in Bolton at the intersection of 495 and Rt. 117, easily accessible from MetroWest Boston.