We recognize that all of our patients are unique and deserve to receive dental care that reflects their individual needs. Our experienced and talented dental team is committed to working with you and your family to create a comfortable, stress-free, and rewarding dental experience every time you visit our practice. We are pleased to welcome you and your family, and we look forward to working with you.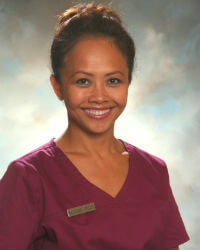 Kesone Soupharath
Registered Dental Hygienist
Kesone has been a Registered Dental Hygienist for 19 years and certified to deliver local anesthesia. She has been working in a private practice in Bolton over 5 years. Kesone has been educating our patients about their dental health. She takes pride in her ability to educate her patients about what dental treatment they need and why they need it. She also loves caring for our patients and being able to provide them with many types of treatments.
Kesone has completed over 60 hours of post graduate courses in Orofacial Myofunctional Therapy. She is excited to meet new patients and working with Myo patients. Myofunctional therapy is a program of specific exercises that target the tongue and facial muscles used at rest, for chewing and for swallowing.
Kesone lives in Bolton with her husband and a daughter. In her spare time, she enjoys playing golf and tennis, skiing and snowshoeing in winter. Kesone also enjoys spending time with family and friends, traveling, and staying as active as possible.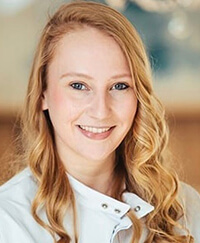 Jayne Faria
Registered Dental Hygienist
Jayne graduated from Massachusetts College of Pharmacy and Health Sciences University in 2016 and has been enjoying her career as a registered dental hygienist ever since. She enjoyed playing rugby for her neighboring school, Wentworth Institute of Technology, for 3 years while completing her degree in Boston. Originally from Cape Cod, Jayne has now settled down in Northwestern Massachusetts and enjoys horseback riding in her free time.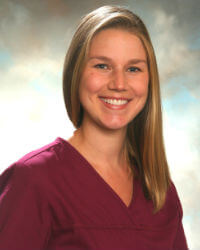 Melanie Donnelly
Licensed Dental Assistant
Melanie is a certified and licensed dental assistant. She has been dental assisting since 2003. What she loves most about assisting is helping patients feel comfortable and have a pleasant experience!
Melanie also enjoys being a mother to two little girls. Some of her favorite things to do are spend time with family and friends, anything outdoors and yoga.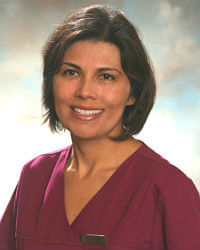 Claudia Hinkle
Dental Assistant
Claudia has been working as a Dental Assistant over 13 years. She joined our wonderful team in 2012. She has had the opportunity to further her education and knowledge beyond traditional dentistry, striving for a higher standard of dental care. She enjoys the opportunity to work with the leading technology like CEREC. She has been trained on TMJ & Sleep Therapy. She is thoroughly involved in the initial assessment, treatment records and subsequent evaluation appointments. Claudia takes pride in providing her patients a relaxed and comfortable environment so they always have a positive dental experience and addresses their needs and concerns. She gets satisfaction in seeing patients improve their quality of life. She lives in Framingham with her husband and two daughters. She enjoys spending time with her family and friends.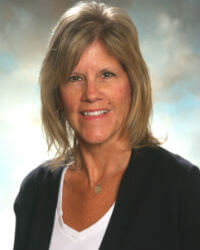 Paulette LeBlanc
Insurance and Billing Coordinator
Paulette has been with the office since 1999. She brings over 20 years experience working in the dental field. Paulette enjoys her job very much, even when she is dealing with insurance companies. She has expertise with billing and claims and is committed to helping our patients understand the more complex aspect of dental insurance.
Paulette lives in Bolton with her husband and their sons. She enjoys exercising, practicing yoga, traveling, and spending quality time with her family and friends.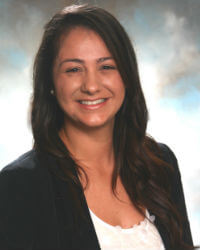 Mara Toledo
Patient Coordinator
Mara is one of the newest members of our team, but certainly not new to the wonderful world of dentistry! She comes with over five years of dental experience. Besides the opportunity to work with such a wonderful staff, Mara loves working at Dentistry by Dr. David because of our friendly patients. She takes pride in helping all of our patients feel welcome. She provides them with as much information regarding their dental benefits as she can to ensure they have a pleasant and informed dental visit.
Mara contributes to the calm atmosphere of Dr. David's office.
Mara currently resides in Hudson with her husband and son Kyle. In her free time she enjoys riding a bicycle and spending time with friends and family.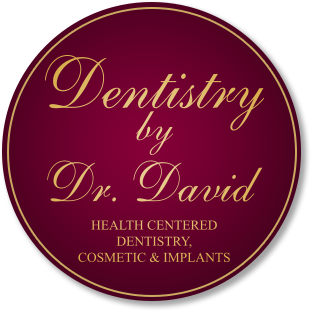 Exceptional dental care is a lot closer than you think.
Located in Bolton at the intersection of 495 and Rt. 117, easily accessible from MetroWest Boston.