It's crucial to replace missing teeth to prevent the rest of your teeth from shifting. When your teeth move it can interfere with the alignment of your teeth causing an unstable bite and discomfort when chewing. Missing teeth even affect the shape of your face and may cause you to look older. Implants can offer a permanent solution to missing teeth if properly cared for.
Implants consist of two parts: the first part is the titanium or in the case of zirconia implants, zirconium body that takes the place of the missing root, and the second part is the porcelain crown that is cemented on top of the implant to look like a natural tooth. With periodontal treatment, your replacement tooth will look completely natural.
Implants can also supplement patients with partial removable dentures for a more natural looking smile. Implants can be used to anchor dentures, especially the lower dentures that tend to shift when a person is talking or chewing.
What is a Zirconia dental implant?
Dental implants are tooth root replacements, capped with a ceramic dental crown. The crown (replacement tooth) is connected to the implant with an abutment. Zirconia implants are somewhat new to the implant arena. In the US, we have been using Zirconia for implants since 2007 (Europe since the late 1980's) while we have been using Titanium for dental implants since the 1960's. Both materials are biocompatible offering high acceptance rates with the body promoting Osseointegration which means bone can grow around the implant material just as it does around our natural tooth roots. Currently, most FDA approved Zirconia implants are one piece. This means that the synthetic tooth root and the abutment are connected whereas they are two pieces with Titanium dental implants giving the dentist more control over a few elements of the entire implant placement process.
Are Zirconia implants metal free?
Zirconia is best known for its likeness to diamonds. It is a crystal material that is altered slightly when used in implant dentistry to give it a tooth color. Zirconia is the crystal form of the transitional metal Zirconium and Zirconia implants are often marketed as "metal free". When the zirconium is treated, stabilized and converted into its crystal phase, it becomes a ceramic so Zirconium Oxide, otherwise referred to as "Zirconia" technically can be called, "metal free". Due to the rise of concerns over Mercury used in dental fillings, some patients are partial to the idea of keeping metal out of their mouths entirely.
Read more about zirconium dental implants.
If you are interested in implants, or have questions, please contact our office or schedule an appointment.
Treating Peri-implantitis
Peri-implantitis is an inflammation of the soft tissue around an implant due to infection. Our office can perform a laser-assisted procedure using the TwinLight® procedure with a laser.
Watch the video to see an animation of how the laser performs.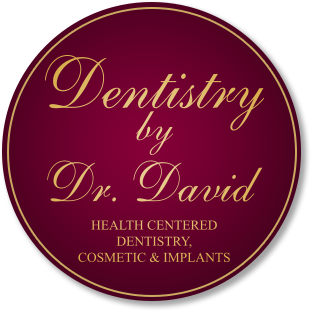 Exceptional dental care is a lot closer than you think.
Located in Bolton at the intersection of 495 and Rt. 117, easily accessible from MetroWest Boston.