Invisalign® Overview – Dentistry by Dr. David

If you're looking for a brand-new smile, look no further than your friendly dental team at Dentistry by Dr. David. Our office offers the best way to get a virtually perfect smile with Invisalign clear braces!
The Dentists at Dentistry by Dr. David are Certified Invisalign Providers
A beautiful, elegant, straight smile is waiting for you at Dentistry by Dr. David. Invisalign® offers a comfortable and discreet way to get the charismatic smile you deserve with clear braces.
Not sure if Invisalign® is right for you? Schedule your FREE, no-obligation consultation with our expert to find out. We'll help you determine if Invisalign clear aligners are the solution you've been searching for.
Don't wait any longer to get the amazing, charismatic smile you've always dreamed of!
We know you're busy. With Invisalign® clear aligners, you can get a perfectly amazing smile with minimal hassle. Don't waste any more time. Schedule your FREE consultation today.
Invisalign clear braces will move the teeth faster and more efficiently than traditional metal braces, lingual braces, or ligating braces.
What Is Invisalign?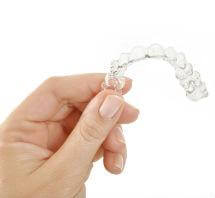 Say goodbye to awkward metal braces and hello to Invisalign by Align technology. This orthodontic treatment option uses a series of removable, comfortable, nearly invisible clear aligners. You can go about your daily routine without anyone knowing you're undergoing orthodontic treatment. Invisalign® is designed using advanced 3D computer imaging. Imagine the confidence you'll feel as you progress with one of the most advanced treatments of clear braces for teeth. Don't let traditional metal braces or ceramic braces hold you back from allowing your smile to shine. Get started with Invisalign® clear braces today.
Why Invisalign?
Are you looking for a comfortable, convenient, and virtually invisible way to straighten your teeth? Look no further! With Invisalign clear aligners, you can eat and drink what you want, thanks to their handy removable design. Plus, no metal wires. This means you'll spend less time in your doctor's office getting adjustments. Brushing and flossing with clear braces is also much easier than brushing and flossing with traditional metal braces. Clear braces make oral hygiene much better than traditional metal braces. What's more, when you opt for Invisalign clear braces, you can view your personalized virtual treatment plan immediately. So you'll know exactly what your amazing new smile will look like once your Invisalign treatment is complete. Don't let traditional metal braces hold you back any longer – choose Invisalign clear braces for a smile that's comfortable, convenient, and confidence-inspiring!
How Does Invisalign Treatment Work?
Experience the effortless transformation of your amazing new smile with clear braces. Invisalign clear aligner treatment can treat mild to moderate to even extremely advanced orthodontic cases. Our cutting-edge technology uses customized clear aligners that are virtually invisible. You wear each set of clear aligners for about two weeks, removing them only to eat, drink, brush, and floss. Witness your teeth move in the right direction every week to achieve the smile of your dreams. Your progress will be checked during visits every six weeks. The average treatment with Invisalign clear braces takes 6-15 months using around 18-30 sets of teeth aligners. This requires wearing your clear dental braces for 22 hours a day. We will provide you with an accurate timeline based on your individual case. Invisalign is the most advanced solution for your virtually perfect smile. Book your FREE Invisalign consultation today, and get ready for the stunning smile you've dreamed of!
Perfectly Straight Teeth? Now That's Something To Smile About!
Get the Perfect Smile and Boost Your Confidence with Dentistry by Dr. David. Your smile is a powerful tool that can impact your self-esteem and confidence. That's why finding a trusted dental professional is crucial. At Dentistry by Dr. David, we're dedicated to helping you achieve the smile of your dreams with clear braces. Our experienced staff offers dental care to address your needs and concerns. Don't let dental problems hold you back from feeling your best. Let us help you achieve an amazing, charismatic, healthy smile that boosts your confidence with clear aligners. Schedule your Free Consultation today, and experience the difference at Dentistry by Dr. David. People with healthy, straight teeth report feeling better about themselves and happier in their day-to-day lives. This leads to more confidence in social situations. You don't need to be insecure about your smile anymore. Getting your new clear braces at Dentistry by Dr. David can give you a brand-new smile. Schedule Your FREE Invisalign Consultation Today!
Start the process of getting a beautifully straight smile today. Dentistry by Dr. David is proud to offer FREE Invisalign consultations. We will get your questions answered and discuss a treatment plan at no cost to you! Call
(978) 779-2888
Now!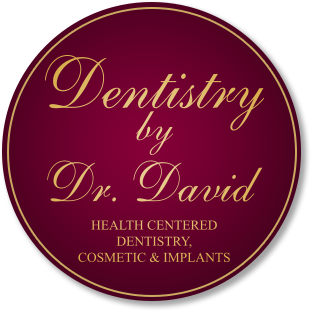 Exceptional dental care is a lot closer than you think.
Located in Bolton at the intersection of 495 and Rt. 117, easily accessible from MetroWest Boston.