Get Your FREE Invisalign® Consultation
If you're considering Invisalign braces to give you straight teeth, one of the first steps you'll need to take is to schedule a FREE consultation with our smile team here at Dentistry by Dr. David. During this FREE consultation, you'll have the opportunity to ask us questions, learn more about the treatment process, and find out if Invisalign is the right choice for you.
If you're looking for "Invisalign near me?", you may have just found the best Invisalign dentist near you. At Dentistry by Dr. David, we offer FREE Invisalign consultations. You can get all your questions answered and discuss a treatment plan with our Invisalign dentist for FREE with no obligation. Call our office today at (978) 779-2888 now to schedule your FREE Invisalign consultation!
What This Means For You
Why is it important to schedule a FREE Invisalign consultation? There are several reasons why you should take advantage of this awesome opportunity!
Peace of Mind. First and foremost, a FREE Invisalign consultation allows you to get a better understanding of what the treatment process will involve. You'll be able to ask questions and get detailed answers from a trained professional, which can help ease any anxiety or concerns you may have about the treatment.
Discuss Treatment Options. A FREE Invisalign consultation can help you determine if Invisalign is the right choice for your orthodontic needs. Invisalign can be an effective treatment option for most people, cutting down on treatment time. Our dentist will be able to assess your teeth and determine if Invisalign is the best course of treatment for your specific needs. If you have tooth decay, gum disease, or any other dental care issues, we can help get you into better oral health before Invisalign treatment.
Learn Total Costs. Your FREE Invisalign consultation allows you to get an estimate of your cost for Invisalign and any financing options/dental insurance coverage that may be available to you. This can help you make an informed decision about moving forward with treatment and how to finance the cost.
If you're considering Invisalign braces, we highly recommend taking advantage of this awesome opportunity to get the information you need to make an informed decision about your orthodontic treatment. At Dentistry by Dr. David, there's no obligation. Our consultation is 100% FREE. Call our office today to get your FREE Invisalign consultation scheduled!
Find Out How Invisalign Can Change Your Life
Invisalign offers many benefits over traditional metal braces. Here are some of the key advantages of Invisalign:
Discreet. Invisalign aligners, sometimes called adult braces, are virtually invisible, so you can straighten your teeth without drawing attention to your braces. This is especially beneficial for adult orthodontics because adults may feel self-conscious about wearing metal braces.
Comfortable. Invisalign aligners are made with a smooth, comfortable, durable plastic that will not irritate your gums and cheeks. There are also no wires or brackets to adjust, so you won't experience much, if any, discomfort during treatment.
Removable. Invisalign aligners are removable, so you can take them out to eat, brush, and floss. This makes it easier to maintain good oral hygiene during treatment and enjoy your favorite foods without restrictions.
Fast. Invisalign treatment typically takes less time than traditional braces. Most patients achieve the desired results in 4 to 12 months, depending on the complexity of their orthodontic issues.
Overall, Invisalign offers a convenient and effective way to straighten your teeth without the hassle and discomfort of traditional metal braces. The American Association of Orthodontists highly recommends Invisalign for moving your teeth into their proper, most beautiful position.
What Happens During Your FREE Invisalign Consultation?
Your FREE consultation typically lasts around 30 minutes to an hour and is designed to help determine if Invisalign fits your needs.
During your consultation, you'll meet with one of our dentists, who will examine your smile and take X-rays or digital scans. This will allow them to assess the severity of your orthodontic issues and determine if Invisalign is great for you.
Once your smile has been scanned, our dentist will talk to you about your treatment options and answer any questions you may have. They may also show you a simulation of what your smile could look like after Invisalign treatment, using advanced software to create a digital model of your smile, showing you how it should change during treatment.
In addition to discussing the treatment process, one of our dentists will provide you with all the information about Invisalign and our easy approved financing. They may also talk to you about your insurance coverage and how much your insurance plan will cover.
Now Offering FREE Virtual Consultations!
At Dentistry by Dr. David, we know how busy your schedule can be. That's why we are now offering FREE virtual consultations. Get all your questions answered by our trained professional staff from the comfort of your own home!
Are You Ready For A Beautiful New Smile? Call Us at (978) 779-2888 Now To Schedule Your FREE Invisalign Consultation!
Stop worrying about your crooked teeth and get the charismatic smile of your dreams! Call Dentistry by Dr. David today for Your FREE consultation.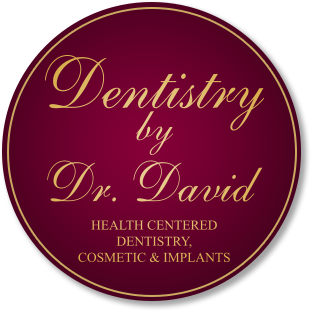 Exceptional dental care is a lot closer than you think.
Located in Bolton at the intersection of 495 and Rt. 117, easily accessible from MetroWest Boston.