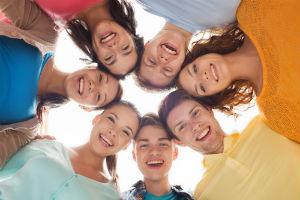 Whether you are a parent or a teen, everyone needs a charismatic smile in junior high and high school. This becomes even more important as we transition to college and the real world. Now with the help of Invisalign Teen, young individuals can get all these benefits with a new amazing lifelong smile. The first step in the rest of your life starts at this very moment. Why not take that first step with an amazing charismatic new smile? Everyone knows people that are charismatic and popular, have more influence, and have a significantly happier and more successful life. Take the first step to start your journey towards a confident new smile by contacting Dentistry by Dr. David NOW for your complimentary FREE Invisalign consultation.
A Charismatic Smile Makes You Happy
You don't need to worry about having metal braces for kids anymore because Invisalign Teen provides a ton of benefits for teens' teeth that traditional metal braces can't. Now is the time to get you a new confident smile. Stand out and be respected: Everyone wants to be popular and respected, and having a charismatic smile is the universal signal that you are happy and approachable. If you want to make friends, be successful, and have other people look up to you, a beautiful amazing smile is a great way to get started.
Transparency: They are clear and virtually invisible, and they appear tooth-colored. You will look great when wearing them. Most people won't even notice you are having orthodontic treatment.
Convenience: They can be easily removed when necessary. You can brush your teeth or eat your favorite food whenever you want, and you can easily take care of your oral hygiene to avoid tooth decay.
Comfort: The aligners are smooth and made from BPA-free plastic. This will remove all the discomfort people used to endure with lingual braces.
Safety: Clear Aligners will not cause any irritation or damage to the inside of your mouth or gums because they use plastic instead of sharp metal brackets and wires.
We understand that being a teenager is a time of self-discovery, confidence-building, and creating lasting memories. That's why we offer Invisalign braces for teens so that you don't feel embarrassed wearing those ugly metal braces, which have a lot of social limitations. Now it is time to say goodbye to those lingual types of braces for children.
Pizza, Popcorn, Chocolate. . . no problem!
With Invisalign Teen Braces, you can eat your favorite foods without worrying about food getting stuck in your metal braces or swallowing a rubber band because clear braces are designed to be removable. You can take them out while eating, or you can also eat while wearing your aligners. Say goodbye to teeth braces for kids and make the smart choice with Invisalign Teen. Enjoy your favorite food, and don't feel embarrassed that you are having your teeth straightened.
It's Your Life; Keep it Happy
Invisalign won't interfere with your daily activities. Whether it's a 50-meter swimming race, playing football, or performing with the school band, Invisalign Teen won't get in your way. You don't have to worry about teeth braces hindering your performance or creating an awkward social life. Get the freedom to fully enjoy your hobbies and goals. With Invisalign aligners, you can always keep your active lifestyle, and along with that, you can protect your oral health.
Get Amazing New Confidence Now
Invisalign Teen provides a great solution for dental braces. It offers a way to transform your smile and build your confidence at the same time. The teasing, nicknames, and embarrassment all become a part of your teenage years if you are using ceramic braces. Clear aligners are invisible, so your friends won't even know if you are wearing them, and you can keep your orthodontic treatment as your little secret. You don't have to worry about the upcoming Friday night game, homecoming in a month, or even your yearbook pictures. Invisalign Teen will help you to feel confident in any social situation.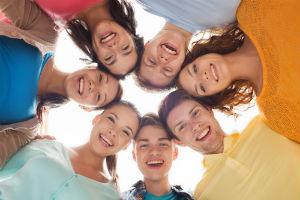 How To Start Invisalign Braces for Teens Treatment?
It's quite simple! Let us guide you through the steps that will lead you to an amazingly beautiful smile.
It's just two (2)simple steps.
Start by visiting one of the dentists at Dentistry By Doctor David. They will create a treatment plan specifically for you. It will be based on your individual needs.
Next, you'll receive your very own set of aligners, start using them, and switch them out as needed,
That's really it. Before you know it, you'll be gazing at a brand-new smile that will leave you feeling absolutely joyful.
Take the first step toward the smile of your dreams by contacting Dentistry by Dr. David NOW for an absolutely FREE consultation.
What Can You Expect in Your FREE Consultation
At your FREE consultation, we will discuss what your lifelong new smile can look like. We will create a customized treatment plan to help you get a virtually perfect smile.
At this appointment, our dentist will use 3D digital imaging technology to take a 3D scan of your permanent teeth. The amazing benefit of this technology is that you can see how your smile can look before, during, and after the treatment. Also, you will not need to make uncomfortable and messy impressions during the scan process.
Getting and Wearing Your Aligners
Once your treatment plan is finalized and your dentist has a scan of your smile, they'll create a custom set of clear aligners. These aligners will move your teeth gradually.
During treatment time, you'll wear your aligners regularly, taking them out only to eat and brush your teeth. The longer you wear your aligners, the faster your treatment will be completed.
You can also comfortably sleep while wearing your aligners, and wearing them while sleeping will shorten your treatment process.
You'll also periodically check in with your dentist to make sure your treatment is on track. You'll get new aligners to continue aligning your teeth into their optimal position.
How long will your treatment take?
On average, Invisalign treatments take less than two years! While the traditional teen braces treatment will take more than two years.
The duration of your treatment depends on how much movement your teeth need. If your teeth only require minor movement, you could be smiling confidently in no time with Invisalign treatment over the summer. Even if your treatment takes longer, Don't worry! Invisalign clear aligners are virtually invisible, ensuring that your orthodontic care remains your little secret.
Call Dentistry by Dr. David NOW!
Let's make high school the greatest memory of your life! Contact Dentistry by Dr. David NOW at (978) 779-2888 for your FREE Invisalign consultation!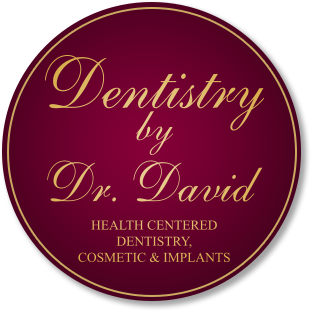 Exceptional dental care is a lot closer than you think.
Located in Bolton at the intersection of 495 and Rt. 117, easily accessible from MetroWest Boston.