Invisalign® Clear Aligners FAQ
Have you decided you deserve an amazing Hollywood smile and are ready to begin your journey to a confident new smile with Invisalign Clear Aligners? If yes, then you will have a lot of questions regarding Invisalign, and we are here to answer all your questions about how to get started with clear aligners.
The fastest way to get all your questions answered is to schedule a totally FREE, no-obligation Invisalign consultation with one of our Invisalign experts. You'll get all your questions answered and see what your new smile can look like on our 3D computer display. We'll let you know about insurance options and our easy approved dental financing. They can provide personalized information based on your specific situation. Contact Dentistry by Dr. David now for your FREE consultation.
Here, we have compiled some commonly asked questions in this Invisalign FAQ section.
Is Invisalign Better Than Braces?
The answer is YES. Clear aligner treatment options offer many advantages over braces. Here are just a few of the reasons why.
Below is a comparison of Braces vs. Invisalign:
Invisalign looks better when you are wearing them because they are virtually invisible. Rather than metal braces, clear aligners blend in with your smile. You can keep your orthodontic treatment as your little secret.
Invisalign is far more comfortable than traditional braces. Plastic aligners don't irritate your gums and cheeks the way metal brackets and wires can.
Invisalign provides predictable results: Clear aligners use 3D computer technology to visualize and plan how your new amazing smile will look before, during, and after completing the treatment.
Invisalign is safe: Clear aligners reduce the risk of oral injuries as compared to ceramic braces or metal braces that have sharp edges.
Now that you know the facts, you can understand why 98% of people choose clear aligners over traditional braces to straighten their teeth.
After looking at the comparison, if you are asked to choose between traditional metal braces and Clear Aligners, which one will you choose? Obviously, you will choose clear aligners because you are getting the smile of your dreams in the most comfortable and affordable way.
When Do I Need To Wear Invisalign?
Invisalign aligners should be worn around 22 hours per day. This means most of the time, you'll be wearing your aligners, but you can take them out when needed.
Clear aligners are transparent and virtually invisible. It means you don't need to remove them in a professional setting or when going out for any enjoyable gathering with your loved ones.
You can easily wear or remove your clear aligners when appropriate. This makes them convenient for everyday activities such as eating or brushing your teeth. When finished, You can easily and quickly put them back in.
They are comfortable, so you can easily wear them while sleeping. Wearing them at night will speed up your treatment cycle. This is because it gives better results while sleeping, helping your teeth to align faster.
Most people have no problem wearing their aligners 22 hours a day, and we are sure you will feel the same.
Does Invisalign Hurt?
When you first start wearing clear aligners, discomfort, and mild soreness can occur. However, it will be diminished when you start wearing them regularly.
You might feel a little discomfort when switching to a new set of aligners. This is because they align gradually and gently moving your teeth into their desired positions but don't worry, as it is only a temporary discomfort.
When you compare the discomfort caused by the Invisalign process with traditional braces, you will realize that Invisalign aligners generally cause far less pain as they move your teeth gradually, unlike traditional braces that use brackets or wires.
Is Invisalign cheaper than braces?
Yes, you will almost always have to pay less for clear aligners than traditional metal braces. Clear aligners use advanced 3D technology for creating custom-made aligners, and it reduces the price for an amazing smile.
This technology will give you additional benefits, such as convenience, aesthetics, and removable aligners. Imagine not having to pay a lot to get your confident new smile. With our easy affordable financing, you can afford an amazing smile that won't break your budget.
Can I Eat With Invisalign Aligners?
The answer is Yes. You can eat food with your Aligners in, and sometimes dentists recommend this because chewing forces your aligners to fit more snuggly on your teeth, allowing greater movement.
Many people feel more comfortable taking them out while eating, and that's okay. You can take your clear aligners out to eat. After eating, you can brush your teeth, rinse your aligners, and then put your aligners back in. This way, you can take care of your oral hygiene while using Invisalign Aligners.
People also ask us that "Can I chew gum with Invisalign?" The answer is probably NOT because chewing gum while wearing your aligners could damage your aligners. However, you can take them out while chewing and put them back in after cleaning your teeth.
Can I Sleep Wearing Invisalign Clear Aligners?
Yes, you will need to sleep with your clear aligners in. Before bed, remove your clear aligners to brush and floss, but put them back in before you sleep. While it may feel odd at first, you will quickly get used to sleeping with your aligners in. Wearing your Invisalign as much as possible will give you an amazing smile in the least amount of time.
Don't worry. Invisalign aligners are smooth and BPA free, and this eliminates any discomfort of sleeping while wearing Invisalign Clear Aligners.
How Long Does Invisalign Take to Straighten My Teeth?
The duration of Invisalign treatment can vary depending on individual needs. On average, Invisalign treatment takes around 4 – 18 months, but it can be shorter or longer depending on how much movement your teeth need to get your amazing new smile.
Consulting with a dentist at Dentistry by Dr. David will provide you with an accurate timeline based on your specific situation. Call us NOW to schedule a FREE Invisalign consultation.
What Are The Disadvantages of Invisalign?
Overall, Invisalign is a great option to straighten your teeth. Invisalign is also more subtle than regular and lingual braces! However, in some rare cases, the treatment can take a long time just because some teeth are too rotated or the gaps between the teeth are very big.
You will feel a little pain or discomfort in your teeth when you start wearing your aligners, but as mentioned above, the discomfort is temporary, and it will vanish once you start wearing them regularly.
Some people find it inconvenient to wear aligners while going out to eat. After every meal, you should brush your teeth before putting your aligners back in. When you logically compare the pros and cons of Invisalign with metal braces, you will see the amazing advantages that Invisalign has for straightening your teeth.
Most people feel that Invisalign is a great investment in their future. Ask yourself, "What is it worth to be smiling every day with a lifelong amazing new smile?" Don't you want to be charismatic?
Who is Not a Good Candidate for Invisalign?
Invisalign works for the majority of patients. There are a few situations in which Invisalign might not be best for some individuals.
We rarely see the situations mentioned below.
Previous dental work may not allow your teeth to move. If you have dental implants or dental bridges, your teeth will not be able to move properly.
Teeth that are too rotated. Invisalign can fix rotated teeth, but if your teeth are extremely rotated, Invisalign may not be the best solution.
Teeth that are too short or misshapen. While Invisalign is great for aligning your teeth, it can't change the shape of your teeth. Sometimes the reason is that you have crowded teeth, or they may look crooked because of how they are shaped. Don't worry if you have a complex case. Our dentists will find the best solution for you.
Large gaps between your teeth. Invisalign can fix many gaps between your teeth. However, occasionally, the gaps between your teeth might be too big, and in this case, Invisalign may not be your best solution.
Don't worry. Invisalign works perfectly for 98% of our patients. Call us NOW to schedule your FREE consultation.
Is Getting Invisalign Worth It?
Absolutely, the answer is YES! Getting a new charismatic smile that lasts a lifetime is absolutely a fantastic investment for your future. We have seen all of our patients happy after getting their new confident smiles, and most of them were happy they chose Invisalign over metal braces.
Do you feel insecure about your smile? Do you want to be more self-confident? If your teeth need straightening, you should start your treatment right now because straighter teeth can:
Boost your confidence and charisma. Straight teeth mean you can smile with confidence. Many people report low self-esteem when they have dental problems like crooked or gapped teeth. With Invisalign, you can take pride in your amazing smile!
Prevent future dental problems. Crooked teeth or gapped teeth can make it difficult to clean certain areas. This can lead to tooth decay or cause your other teeth to shift, resulting in worse jaw alignment.
Protect your teeth long-term. Misaligned bites can cause your teeth to rub together, wearing down enamel and weakening them. Straightening your teeth can prevent this damage, preserving their strength and integrity.
We don't want your misaligned teeth to hinder achieving any of your life goals. We want to give you a confident, amazing smile that can provide you with remarkable lifelong benefits.
Do You Have More Questions? Call Dentistry by Dr. David and Get Your Questions Answered!
Dentistry by Dr. David is here to answer all of your Invisalign questions. Call (978) 779-2888 to Schedule your FREE, no obligation, Invisalign consultation NOW, and get your new charismatic, amazing smile.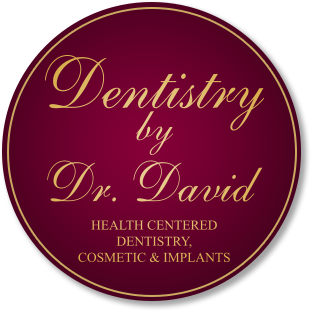 Exceptional dental care is a lot closer than you think.
Located in Bolton at the intersection of 495 and Rt. 117, easily accessible from MetroWest Boston.