Why You Probably Should Not Use Mail Order Aligners
Avoid the risks of mail order aligners. Get safe, personalized Invisalign teeth straightening treatment from Dentistry by Dr. David in Bolton, MA. Schedule your FREE Invisalign consultation now!
Get the smile you've always dreamed of with a smile direct transformation at Dentistry by Dr. David. Invisalign enhances the way you smile. Our dental experts guide you through this process with their professional expertise. Get the smile you deserve with Invisalign teeth aligners. Get the smile you've always dreamed of with teeth straitening from a dentist you can trust.
Why You Probably Should Not Use Mail Order Teeth Aligners
With the popularity of Invisalign teeth straightening clear aligners, many mail-order aligner companies have popped up. These companies promise Invisalign results without visits to the dentist. Doesn't this sound too good to be true? In most cases, it is. Ordering from a mail order teeth aligner company means you don't have any medical professional support during your aligner treatment times. Oftentimes, you even have to make your own impression mold, and if you have any questions, there is no one to answer them for you. Don't take the risks and limitations of mail order aligners when you can work with a world class dentist at Dentistry by Dr. David. Dentistry by Dr. David is a very experienced, trusted provider of Invisalign. Our office will give you the benefit of the most modern dental technology while still receiving irreplaceable professional advice that far exceeds what you can get from a mail order aligner company. Experience exceptional dental care from our esteemed dental team at Dentistry by Dr. David. Our staff is highly skilled, including professionals like Dr. Anas Alhossin. He brings extensive expertise with his Postgraduate Program in Contemporary & Esthetic Dentistry from the University of Minnesota School of Dentistry. We have many other qualified professionals like him, ensuring world class dental care for all our patients. Allow them to guide you toward getting a charismatic, confident smile that will truly transform your life.
No Professional Oversight
Beware of mail order teeth aligners that give you no professional guidance throughout your teeth straitening journey. Without the ability to physically examine your teeth and mouth, it becomes very difficult to devise the proper treatment plan or accurately assess your progress. The doctors at Dentistry by Dr. David are some of the best dentists for orthodontic treatment in Massachusetts. Your smile might not be suitable for teeth aligners. You might need other treatment before you can start with any teeth straightening options. Without the guidance of a certified Invisalign provider, you may not know this until after you have begun your treatment. Overall, mail order aligner companies can come with significant risks because of their lack of guidance. Invisalign requires a certification for a reason. It may be easy and convenient to use mail order aligners, but it does not mean that it is safe, the best plan, nor gives the best outcome. With expertise, Dentistry by Dr. David will provide you with the amazing charismatic smile you've always dreamed of with confidence, knowing you are in great hands.
Problems With a Self-Made Mold
Mail order aligners may seem convenient. However, there are many disadvantages. They are usually made with an old fashioned impression kit rather than a 3D digital scan. These kits usually contain the instruction manual and the equipment needed to make molds of your teeth. They expect you to be able to make an impression of your teeth to create your own aligners. This part is not easy. Many people have to resubmit their impression mold many times before it is approved. Making the impression mold yourself means you might not bite down enough or position the mold correctly. Minor errors are hard to notice, and they can have a big effect on the results. At Dentistry by Dr. David, we have modern solutions. We use a digital scanner to create a 3D model of your teeth. This eliminates the need for goopy impressions. Your Invisalign aligners can work as invisible braces because they are transparent. They are also very easy to remove. This means you can eat and brush your teeth just like you normally would, without having to make any compromises.
Mail Order Companies Provide No Resources for Questions or Problems
You'll likely have questions about whether you should use mail order aligners or any other teeth straitening system. You need to see a dentist regularly for treatment. Otherwise, it will be hard to get your questions answered. Getting an amazing smile with clear aligners requires adjustments to stay on the path to wonderfully aligned teeth. This will help you to achieve the beautiful smile of your dreams. Without a dentist by your side, it will be harder to make accurate adjustments and refinements. If you have crowded teeth and are considering Invisalign treatment, be aware that insurance coverage for orthodontic procedures may differ. It's advisable to check with your insurance provider to determine the extent of coverage for Invisalign treatment.
Invisalign®: Convenience of Aligner Technology With Professional Expertise
More than 1,000,000 patients worldwide have been treated with Invisalign. The number of Invisalign smiles keeps growing every day.
Mail order aligner companies may appear to be a cost-effective and easy solution for teeth straightening. However, Invisalign offers numerous benefits that these services can not provide.
Invisalign treatment is supervised by certified professionals. They have the expertise to develop individualized treatment options for each patient. These options address the individual's specific dental requirements.
In contrast, mail order aligner companies may use a one-size-fits-all approach. This approach may not be suitable for every patient's teeth straightening needs.
When you have to make the impression mold for your aligners yourself, they might not end up perfectly accurate. This can cause problems in your treatment, making it less effective.
Invisalign treatment involves ongoing monitoring and adjustments by a certified provider to ensure your teeth straightening treatment progresses as planned. Mail order aligner companies do not always provide you with ongoing monitoring or oversight. This can cause complications or an unsatisfactory outcome.
Invisalign aligners are made of medical grade high molecular weight thermoplastic polymers. They have completed many biocompatibility tests. The FDA has also approved them for use inside the human body for an extended period of time, and they are BPA free.
During Invisalign treatment, it is important to wear the aligners for 20 to 22 hours each day. To complete this duration, you can wear them at night. Unlike lingual braces, Invisalign aligners can serve as effective nighttime aligners. You can keep wearing your invisible aligners comfortably while sleeping. This ensures that the teeth straightening progresses throughout the day and night.
Wearing Invisalign aligners during sleep is beneficial for several reasons. First, taking advantage of these nighttime hours will shorten the duration of your aligning process, enabling your teeth to move closer to their desired alignment at an accelerated pace. Second, wearing the aligners at night provides a continuous corrective force. This minimizes the chance of your teeth reverting back to their original position.
Unlike traditional braces, Invisalign does not use metal brackets or wires that could cause irritation to your mouth. Invisalign is an excellent choice for people with mild to moderate dental misalignment. It provides a discreet and comfortable alternative to traditional braces.
In the past, traditional teeth straightening techniques often required the expertise of a dentist and an orthodontist. Invisalign is a revolutionary clear aligner system.
This system makes it possible for dentists to carry out the process efficiently without the need for an orthodontist.
There is no need for you to make compromises when creating your amazing new smile. Embrace personalized teeth straightening techniques designed for your unique dental needs. Enjoy exceptional results that will leave you beaming with pride.
Are Mail Order Aligners Bad?
Over 2,300 unhappy customers have filed complaints with the Better Business Bureau due to poor results with mail order aligners.
Here are some news reports about things that can go wrong with mail order aligners. We advise you to see a dentist in person. At the very least, do extensive research before you make other plans.
It is likely not a good idea to use mail order aligners. Let Dentistry by Dr. David show you how Invisalign clear braces and Candid clear aligners can improve your life with a confident new smile.
We can show you the benefits of using Invisalign. We can show you a preview of what your new smile can look like. Additionally, we can provide information about insurance, costs, and easy approved financing.
Call Dentistry by Dr. David at (978) 779-2888, and Schedule Your Completely FREE, No Obligation Invisalign Consultation NOW!
You can have confidence that the dental team at Dentistry by Dr. David can give you the most amazing smile of your dreams.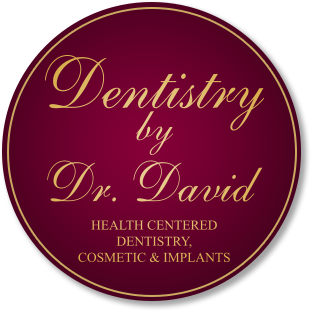 Exceptional dental care is a lot closer than you think.
Located in Bolton at the intersection of 495 and Rt. 117, easily accessible from MetroWest Boston.