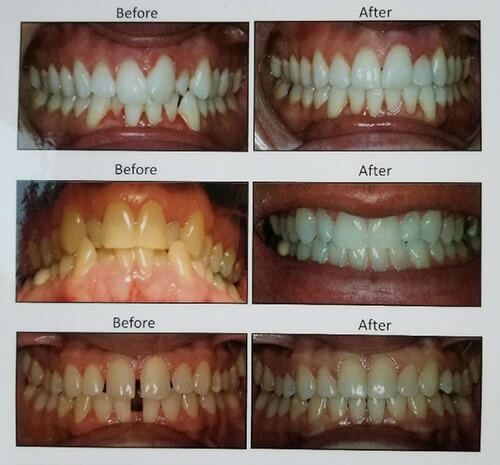 How does Invisalign work?
It is a series of aligners that you change every 2 weeks. With each set of new aligners your teeth will start to move with some gentle pressure. Depending on the complexity of the case will determine how many aligners you will need. The more crowding the more aligners will be needed. Appointments are typically every 6 weeks to make sure you are tracking right along and we then deliver your next 3 sets of  aligners.
How do I get started?
The first thing we need to determine is if you are a good candidate. After that we move forward with taking xrays, digital photos of you and your teeth and  impressions of your mouth. We then send everything to invisalign and they work with Dr. David to come up with the best treatment plan. Before we get started with making your aligners, you get to see what the finished results will look like before you get started all using digital technology.
Did you know we can take digital impressions for invisalign?
Most people are not fond of having impressions taken of there teeth. The great news is that we have the tools to take digital impressions. The way we do it is by using a small hand held camera that is hooked up to our Cerec Machine. As we slowly glide the camera in the mouth it captures all the detail of the teeth that we will need.
Invisalign is a great way to get that beautiful smile without having braces!