This machine does much more than just x-ray your teeth. We use this machine to look at wisdom teeth, implant placement, jaw joints, airway, sinuses, nose and more. There is so much information that the scan gives us that we send it to a radiologist. When people come to our office with jaw pain Dr. David primarily looks at the jaw joints, airway and the nose.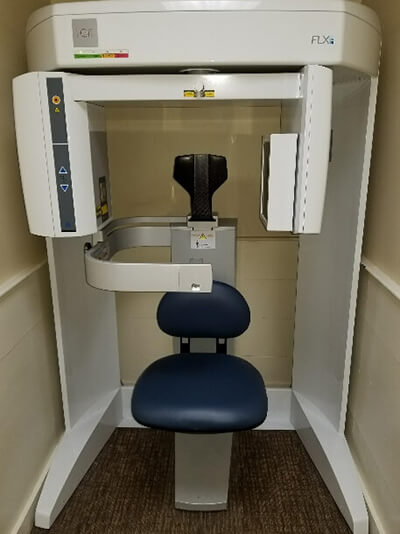 This part of the  scan shows  position of teeth and if any teeth are missing. Which is great to see if wisdom teeth have enough room to come into the jaw or if they will need to be removed. We can also see the jaw joint position in 3 dimensions which helps us see if the joints are showing any irregularities.
We find that most people who have jaw problems usually don't sleep well either. When looking at the scan of the airway it shows a small airway which means the jaw  is pushed back. In this case making a customized orthotic appliance will help put the jaw in a more comfortable position and sleep better. The orthotic helps bring jaw forward and open the airway, optimally allowing more airflow by opening up the airway.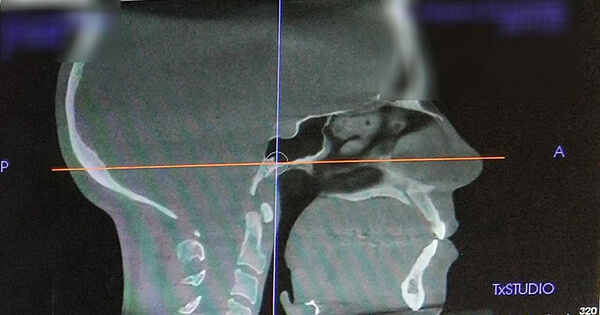 The nose also plays a huge roll in jaw and sleep problems. If the nose is not working correctly then many health issues will occur. Most people think they breath through the nose but in actuality they are breathing primarily through the mouth. We see so many noses that are inflamed, nasal valves collapsed, deviated septum and many more issues. The good news is we have methods to help correct some of the problems in our office. Dr. David also works closely with an ENT if needed.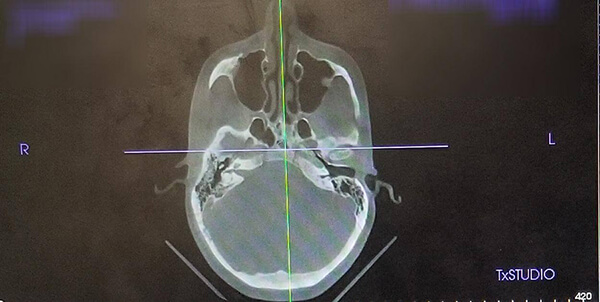 When we breath better, we sleep and feel better!